Meet the Directors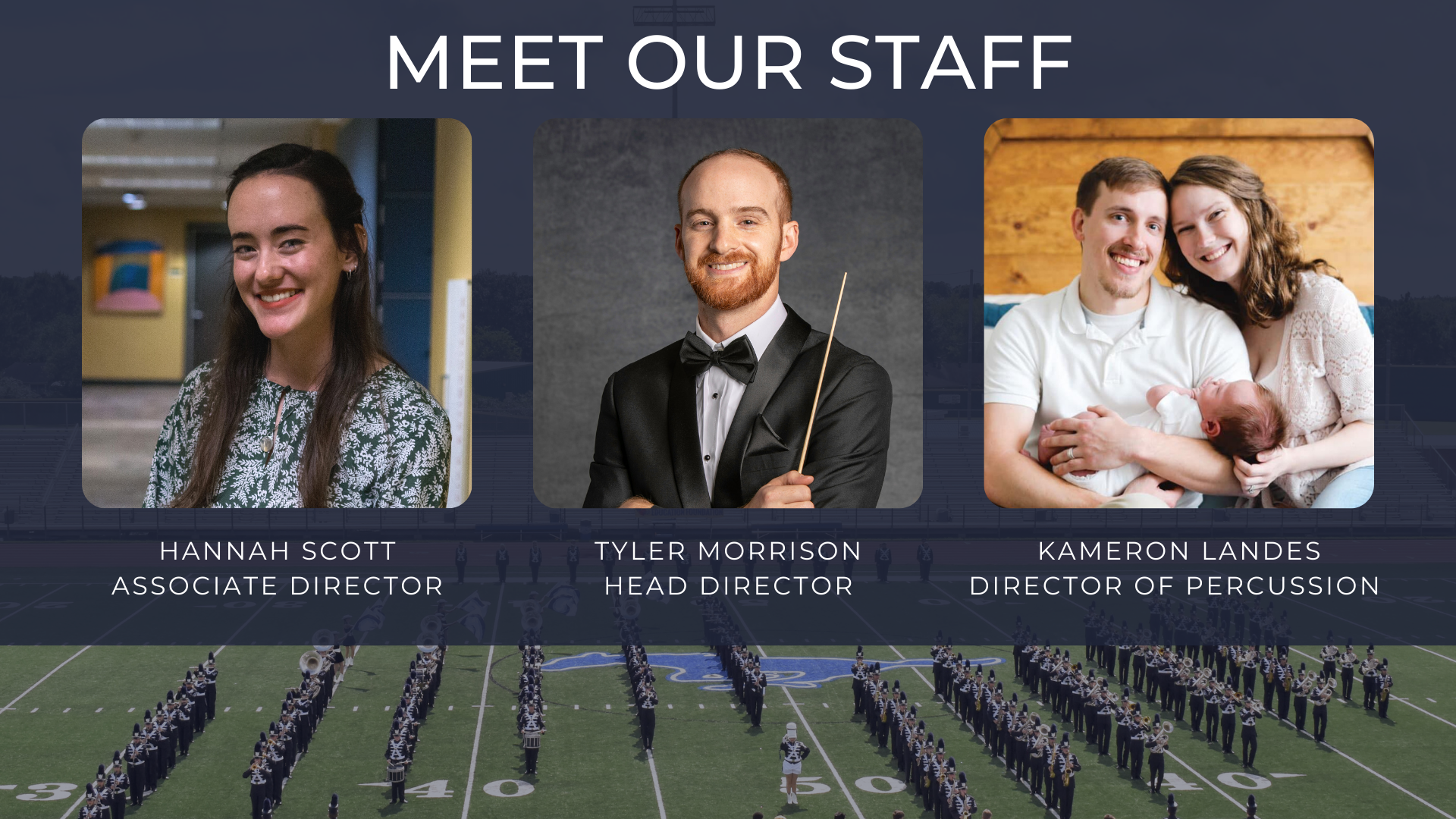 HANNAH SCOTT | Associate Director (Left)
Ms. Scott is a recent graduate of the University of Houston. While at UH, she was a member of multiple concert ensembles and the Spirit of Houston where she was drum major for 3 years. She taught clarinet private lessons for two years at Truitt Middle School in Cy-Fair ISD and was a marching technician at her alma mater, Langham Creek, for five years. Her affiliations include Kappa Kappa Psi, National Association for Music Education, TMEA, and TBA. Outside of teaching band, Ms. Scott enjoys reading, camping, and playing the guitar.
TYLER MORRISON | Head Director (Middle)
In the Summer of 2016, Tyler Morrison moved from Marietta, Georgia to become an associate band director at Kingwood High School. He served in this position for four years under the direction of Destry Balch before becoming the Head Director at KHS in the Summer of 2020. Mr. Morrison currently holds his Bachelors in Music Education from Lee University and his Masters of Music Education from the University of North Texas. Before moving to Texas he was the United Christian Academy's Middle School Band Founder and Director from 2014 to 2016. His students have received many awards on their instruments including admittance into the Tennessee Governor's School, Tennessee All-State Band, and the Texas All-State Band. Mr. Morrison has served as a musician in many ensembles throughout his education including the Lee University Symphony Orchestra, Symphonic Band, Wind Ensemble, Jazz Band, and the Georgia All-State Band. Outside of directing the KHS band, he enjoys prayer, worship, kayaking, rocking climbing and other various outdoor activities.
KAMERON LANDES | Director of Percussion (Right)
A graduate of Sam Houston State University in Huntsville, Texas, Mr. Landes became the KHS assistant band director summer of 2019. Previously, he worked with lesson students in the greater Houston area in communities such as Cypress, Katy and Conroe. He has also worked closely with many schools all over Texas as a marching and music technician and private lesson instructor. He is married to his wife, Alli, and they have an awesome son named Eli. When he is not directing the KHS band, he enjoys spending time with the family, going to concerts, worship, and beach volleyball.
Complete and Continue